Wed, 10/23/2019 - 11:02 by
isport
Last weekend brought us a derby match between Manchester United and Liverpool, and that was the first game for the Reds to lose two points. There is a number of exciting matches in the 10th round and we are going to highlight some of them.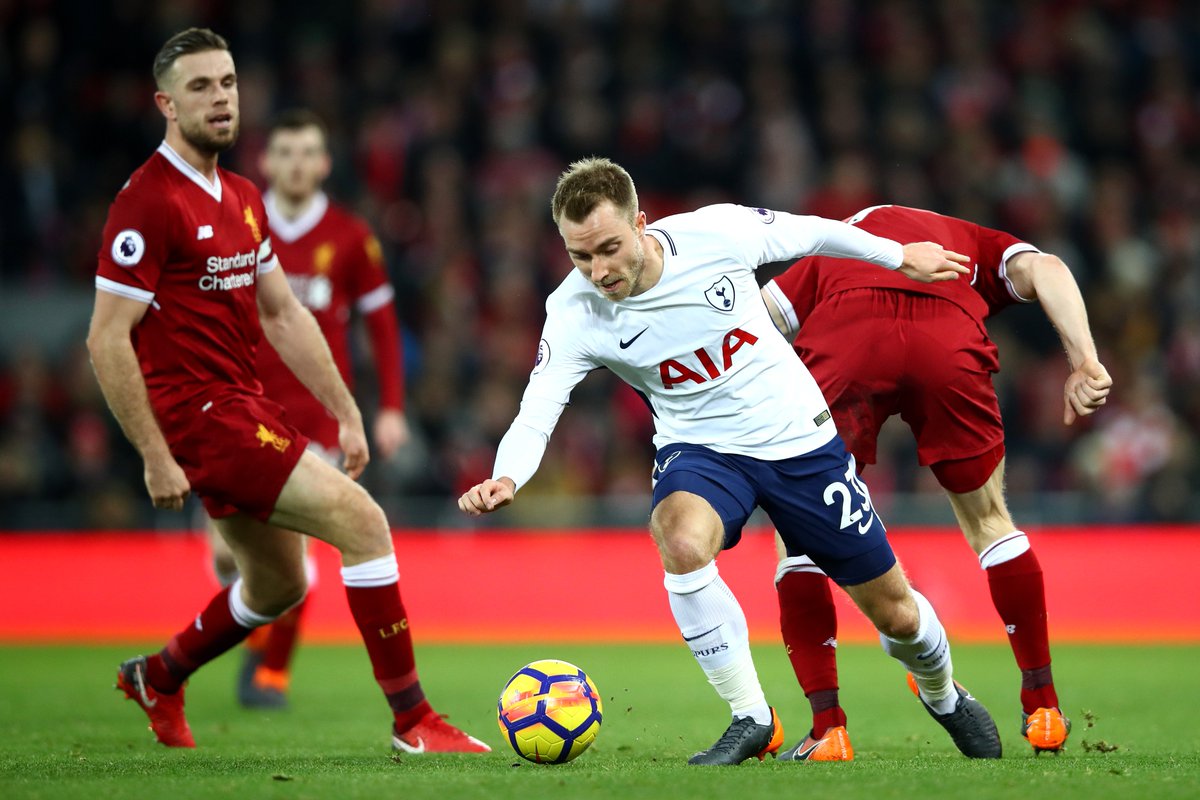 Liverpool v Tottenham Hotspur
Another derby match is ahead of Liverpool and they want to get back on winning track after drawing with Man Utd at Old Trafford. Jurgen Klopp's is sitting on the top of the table being six points ahead of the defending champions Manchester City. Mohamed Salah and the lads are very productive in the front, while their defending is one of the best in the league.
On the other hand, the Spurs have a lot of troubles lately and their form is very inconsistent according to the stats provided by a top UK betting tips site. They've booked just one win in the last four rounds and the visitors are already 13 points behind their rivals.
Although Tottenham Hotspur are doing a decent job in the front, their defence allowed too many goals so far in the season. On top of that, they lost 7-2 to Bayern München in the Champions League and got knocked out of the EFL Cup by Colchester United after penalty shootout. Liverpool are in much better momentum and they should be able to get all three points from this match. We are also expecting to see at least three goals in total.
Our pick: Liverpool to win
Over/Under: Over 2.5
Arsenal v Crystal Palace
Very exciting London Derby is scheduled for Sunday and these two sides fighting for the place in the top four. The Gunners are already out of the title race as they are ten points behind Liverpool, however they are only two points away from Chelsea and Leicester City who are sharing the 3rd spot. Pierre Aubameyang and the lads have been pretty efficient, however Arsenal need to tighten up their defence in order not to spill too many point in their battle for the Champions League spot. When playing at the Emirates Stadium, Arsenal have missed the chance to win just once when Tottenham Hotspur managed to snatch a point in a 2-2 draw.
Crystal Palace are only one point behind their rivals, and they are one of the biggest overachievers so far in the season. Their streak of two wins in a row came to an end in the latest round after Manchester City celebrated a 2-0 win at Selhurst Park. Although Luka Milivojevic and the lads are not too productive in front of the oppositions' goal, their defence is doing a very good job. In their four away matches this season, Crystal Palace managed to get back home with a win twice. Their latest clashes have been very interesting as the crowd was able to enjoy at least four goals in the last four occasions. Both teams managed to win twice each in their last five clashes and Crystal Palace celebrated in the latest one played at Emirates Stadium. Arsenal should be considered as slight favourites in this one and we are expecting their victory. If you wish to place bets on the upcoming Premier League round, make sure to use some of the latest betting bonuses.
Our pick: Arsenal to win
Over/Under: Over 2.5