Fri, 10/20/2017 - 08:24 by
isport
After eight games, it is still too early to name the likely winners of the English Premier League but the table has started taking shape. The likely 'Top Six' teams are not too far from expected spots, thoguh some expectations have changed.
Manchester City
Pep Guardiola's men struggled with the goals initially but they seemed to have exploded as the goals started flooding in. As the Spaniard tries to work wonders with the team this term, following huge expenses already, he has selection headache, fitness concerns of some players but the depth in the team more than compensated.
After a slow start, the team has found their rhythm and it has led to an astounding 29 goals in eight games. The main issue is sustaining the run and the goals until say January for them to solidify their spot in the standings. Just like Chelsea who were in high spirit and in top form last season that saw them cruise to the title, if City can maintain the morale, it could be Guardiola's first title in England.
Raheem Sterling has resurged, Sergio Aguero is doing his bit while David Silva, and Kevin De Bruyne have been impressive. Ederson, Sane and the City defence have been getting the results as well. You'd be hard pushed to bet against them winning the league, though you probably need to check the current offers you can find here to find odds worth backing them at.
Manchester United
Jose Mourinho and his boys remain the major threat to City this term. The Red Devils started strongly, just like last term, but they seemed to have slowed down their run. After an amazing run in the first few games, the aura of invincibility is slowing down. The team has largely played smaller teams and in their first major test against the Top Six, Mourinho continued in his trademark defensive style against Liverpool.
The team is expected to continue to get the results going forward. However, injuries to key players could affect the season considerably. Zlatan Ibrahimovic is yet to return; Paul Pogba is out, so injury to Romelu Lukaku and say David De Gea could send their performances the other way, especially when they start playing more difficult teams. They are a likely Top Four side but they are yet to prove they would topple City.
Tottenham Hotspur
Spurs have garnered 17 points after eight games. Harry Kane is largely responsible for this after spectacular displays in September. Dele Alli has not come to the party yet but Christian Eriksen continues to fill in.
Danny Rose is yet to return to action – after missing games since the end of January. The team has tried to manage the absence of Kyle Walker. Serge Aurier has been making some dangerous tackles even as he supports the defensive work. Jan Vertoghen has been reliable and pretty much the rest of the team. Manager Mauricio Pochettino has done well in handling all the issues but it seems a Top Four finish is the best that would happen this term, as Spurs await a major trophy since 2008.
Chelsea
It is not surprising that the defending champions are in fifth place, going by all the happenings in the summer. Antonio Conte's men have pulled 13 points so far, ranking above others by virtue of their +5 goal difference.
Crystal Palace's recent victory speaks volume of the extent Chelsea have slumped. The team failed to strengthen as much during the break and they are still struggling to find a fine balance.
Alvaro Morata's effort seemed to bail them but an injury to the Spaniard showed their lack of depth as Michy Batshuayi could not fill in. Tiemoue Bakayoko has not been able to step up as required and the 'solid' defence of last term is now shaky. They remain Top Four material as Arsenal and Liverpool have their far-reaching worries.
Arsenal
Arsene make up the Top Six for now as Arsene Wenger's men struggle with poor form, low morale and others. Mesut Ozil and Alexis Sanchez contract issues and many other contractual concerns are yet to be addressed. Granit Xhaka has not been in form and then there are the perpetual injury crises at the Emirates Stadium.
For now the Gunners show they might remain Europa League material as the competition heats up at the top.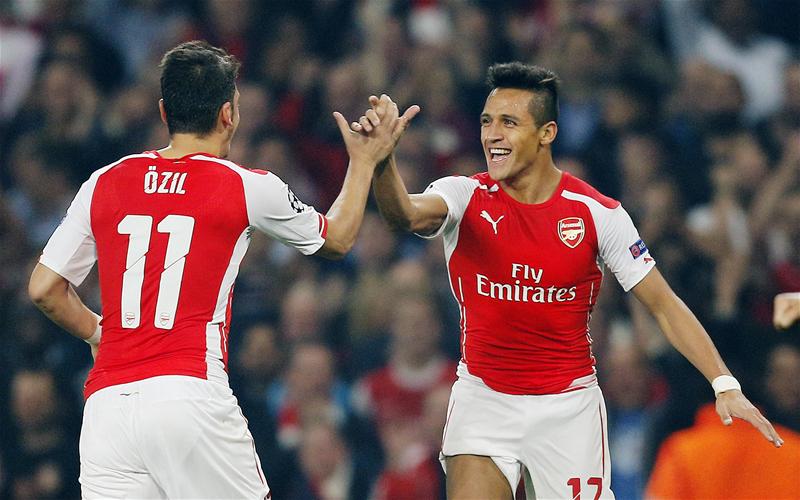 Liverpool
Liverpool also have 13 points but their goal difference leaves them in the eighth spot. The defence still requires a lot of work and the whole team need to find their balance quick. Sadio Mane's absence is a big minus but Philippe Coutinho, Mohammed Salah and Roberto Firmino have been trying.
When Adam Lallana and Mane return and the team settle, the Red should turn the tide but Top Four might be too late.