Soccer Betting Companies To Gain From Slot Machines Reduction
With reports that the United Kingdom (UK) government would start a crackdown on fixed odds slot machines, then there is the belief that the teeming consumers and sport fans would turn to sport betting terminals.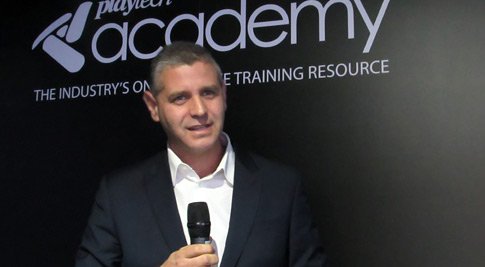 The UK government is inclined to help consumers cut down on their addiction so the Conservative administration is set to announce a lower top limit per spin for fixed odds betting terminals (FOBTs). At the moment the limit is £100 but the government feels it is high and fuel gamblers' ruin to debt.
The Chief Executive Officer of the world's largest gambling software Playtech, Mor Weizer opines that sport betting will gain as self-serving terminals would take in the balance.
Already top gambling coys like Ladbrokes, and William Hill have already claimed many would be lose their jobs if the stake is cut to as low as £2 on the touch screen slot machines. The machines allow players bet on poker, roulette and Black Jack. The companies claim the cuts would see job losses and shop closures due to profitability issues.
"I believe that if FOBTs would be impacted, self-service betting terminals (SSBTs), a similar machine for sporting results, would enjoy additional benefits. There is no restriction on the number of machines you can have at a shop," Weizer said.
With 8,800 betting shops in the UK with a maximum of four FOBTs, if there is a crackdown on the FOBTs business, the crowd would just turn to the machines, where there is no cap on the number per shop and players can bet on the high number of soccer games and on horse races.